Timanfaya Tour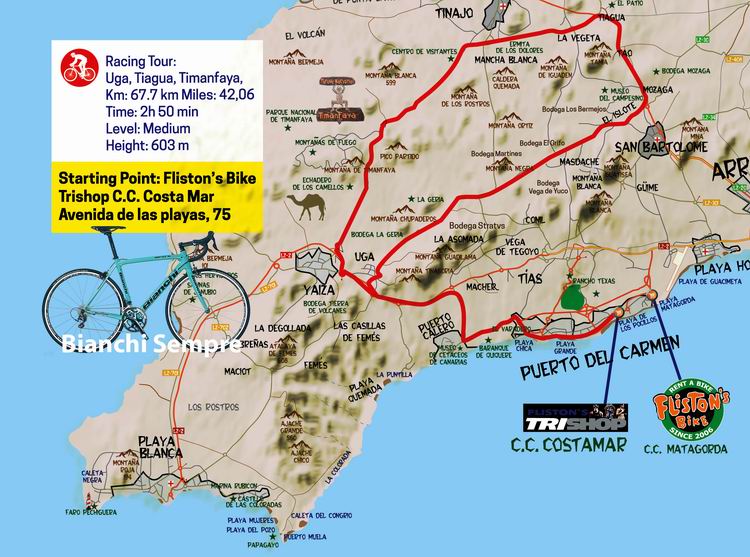 This is your chance to discover the beauty of the real Lanzarote. You start at sea level at the Trishop in Puerto del Carmen and our experienced guide will take you on a 67.7 km tour. Highest point 603 meters. Spectacular views, no risk to loose your way. Spanish speaker with you who is in contact with the shop in case of breakdown.
Price for the guided tour (without bike) is € 30
Choose the bike you prefer, see our pricelist.